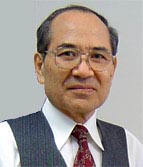 Since our founding in 1982 as a heat technology specialist, Thermo Riko has developed and sold heat treatment equipment used in the heat treatment processes that are essential to the research and development of new materials. Our products are proudly made possible by proprietary heat technologies unmatched by competitors.
Our infrared guide heating systems have attracted particular interest for their new method of heating test samples in ultra-high vacuums. They are currently used throughout Japan by science and technology universities, independent government research institutes, as well as private-sector R&D departments. They are also widely used by a large number of foreign universities and other institutions.
We pride ourselves in delivering 700 of these systems, and over 3,000 heat treatment systems of all types to date. Some of our new products have been developed with the help of subsidy systems provided by sponsors such as the Tokyo Metropolitan Small and Medium Enterprise Support Center and the Mitaka City municipal government. We have also been at the forefront of several joint research projects led by groups of public, private, and academic organizations. Examples include projects with the University of Electro-Communications (1993), the Nagoya Institute of Technology (1996), the National Institute of Advanced Industrial Science and Technology (2003), and Tohoku University's Institute of Multidisciplinary Research for Advanced Materials (starting in 2015). In 2008, our infrared guide heating systems were selected for support as promising exports by the Japan External Trade Organization (JETRO).
In December 2012, our management innovation plan was approved by the governor of Tokyo under the Keiei Kakushin Keikaku program (a support program aimed at helping small and medium-sized companies grow their business). In 2013, we began a full-scale expansion into overseas markets by creating a general agency in Liverpool, UK. Despite our small size, Thermo Riko has accumulated an impressive array of superior heat-related technologies over our 35 year history. We hope to draw on our unique identity to continue developing ever-more advanced products that make small but important contributions to science and technology while meeting the needs of the modern world.
Company name

Thermo Riko Co., Ltd.

Established

April 8, 1982

Capital

10 million yen

Address and contact information

Mitaka High-Technology Center, 8-7-3 Shimorenjaku, Mitaka City, Tokyo, 181-0013 Japan
Tel : +81-422-76-2511
Fax: +81-422-76-2514

Representative

Tomoyoshi Endo (graduate of Tokyo University of Science)

Business areas

Development and sales of heat treatment systems for research

Membership

Japan Society of Applied Physics,
Vacuum Society of Japan,
Surface Science Society of Japan,
Mitaka High-Technology Center,
Tokyo Scientific Instrument Association,
Mitaka City Society of Commerce and Industry

Affiliates

Thermo Riko UK, Japan Vacuum Instruments
| | |
| --- | --- |
| April 1982 | Founded in Sekimachi area of Tokyo's Nerima ward with capital of two million yen. Starts developing and selling heat treatment equipment. |
| March 1988 | Develops GV Series of infrared guide heating systems. |
| June 1995 | Increases capital to 10 million yen. |
| June 1996 | Recognized for infrared guide heating technology R&D for thermal shock testing by Tokyo metropolitan government under Creative Business Activities Promotion Law. |
| August 1997 | Relocates to Mitaka High-Technology Center. |
| November 2002 | Recognized for ultra-high temperature/ultra-high-speed heat treatment system development by Tokyo metropolitan government under Creative Business Activities Promotion Law (second time). |
| April 2007 | Publishes 25th anniversary commemorative booklet, 'Twenty-Five Years of Heating Technology Advances'. |
| September 2008 | Thermo Riko infrared guide heating systems are selected for support as promising export project by Japan External Trade Organization (JETRO). |
| April 2012 | Publishes 30th anniversary commemorative booklet, 'Thirty Years of Heating Technology Advances'. |
| December 2012 | Management innovation plan/overseas expansion approved by governor of Tokyo. |
| January 2013 | Establishes Thermo Riko general agency (Japan Vacuum Instruments) in Liverpool, UK. Marks start of full-scale expansion into overseas markets. |
| November 2015 | Receives Surface Science Society of Japan's Sangyo Sho industry award. |